Simply Jesus - Women's Bible Study Series
October 9th - June 4th, 2018
$0 - $10
LADIES, JOIN US ON MONDAY EVENINGS FROM 7-9PM AS WE STUDY THE LIFE AND MINISTRY OF JESUS. WE'LL GATHER FOR A TIME OF WORSHIP, TEACHING, AND SMALL GROUP DISCUSSION.
BEGINNING OCTOBER 9th - MONDAY EVENINGS
7PM - 9PM
COST $10
CHILDCARE WILL NOT BE PROVIDED
"THAT I MAY KNOW HIM AND THE POWER OF HIS RESSURECTION." PHIL. 3:10A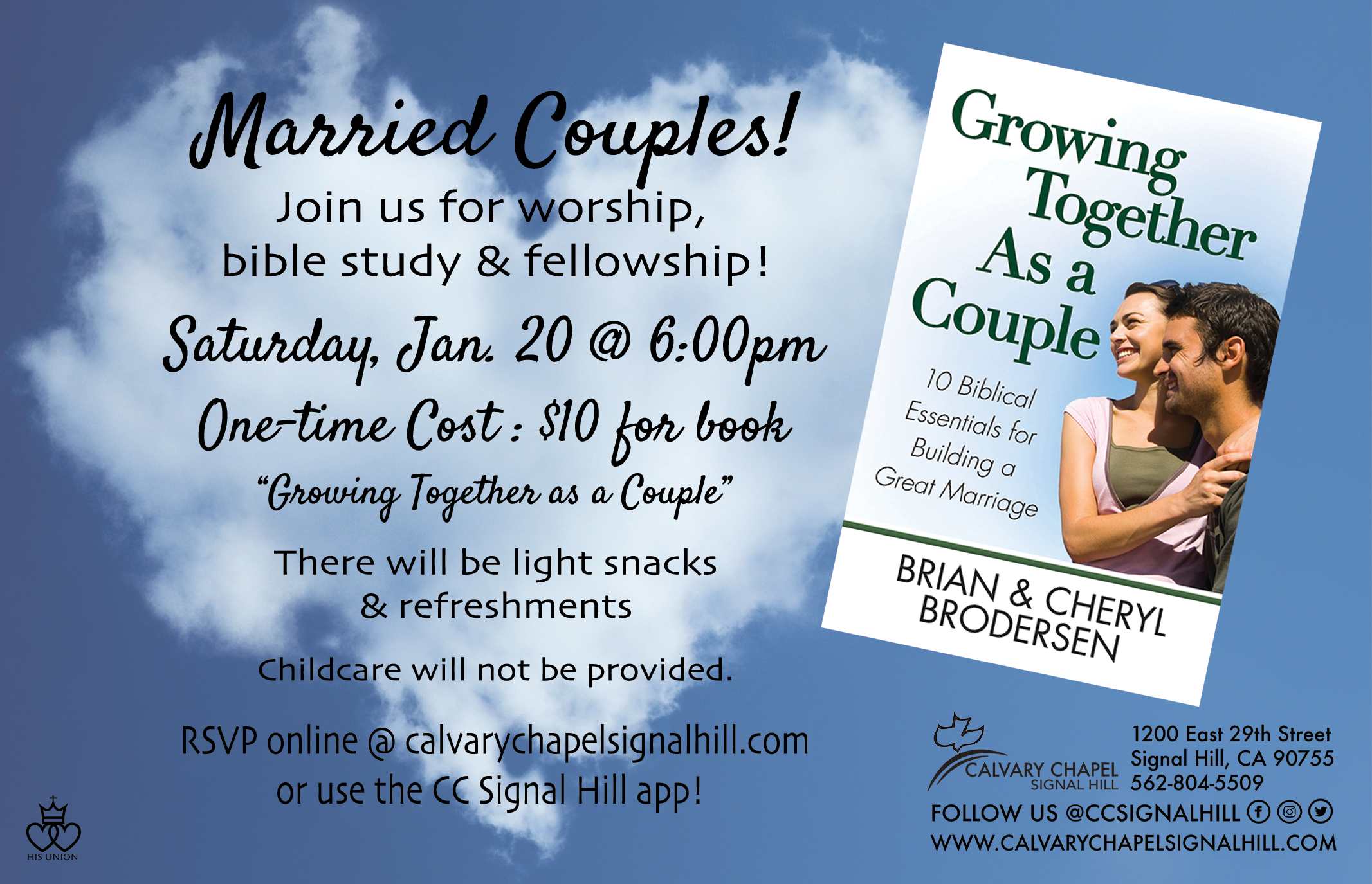 Marriage Ministry Study Series
January 20th, 2018
$0 - $10
Married Couples!
You're invited to an evening of worship, bible study, & fellowship!
Cost is $10 for the book "Growing Together As a Couple" by Brian and Cheryl Brodersen
There will be light snacks and refreshments.
Childcare will not be provided.
Hope to see you there!